The TV market monopoly is over, but why is CTV adoption still so slow?
Retail media is growing three times as fast as CTV and YouTube's ad revenue is set to be 17.4% higher.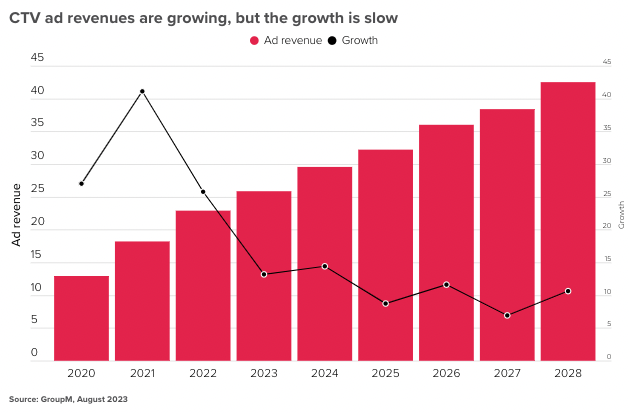 To continue enjoying this article, please sign in. You can register for free for limited further access.