IAB: UK digital ad-spend up 5% in H1 2023 despite economic turbulence
Search ads continue to dominate investment, accounting for 50% of all spend, while video – likely driven by short-form online video's popularity – enjoyed the strongest growth.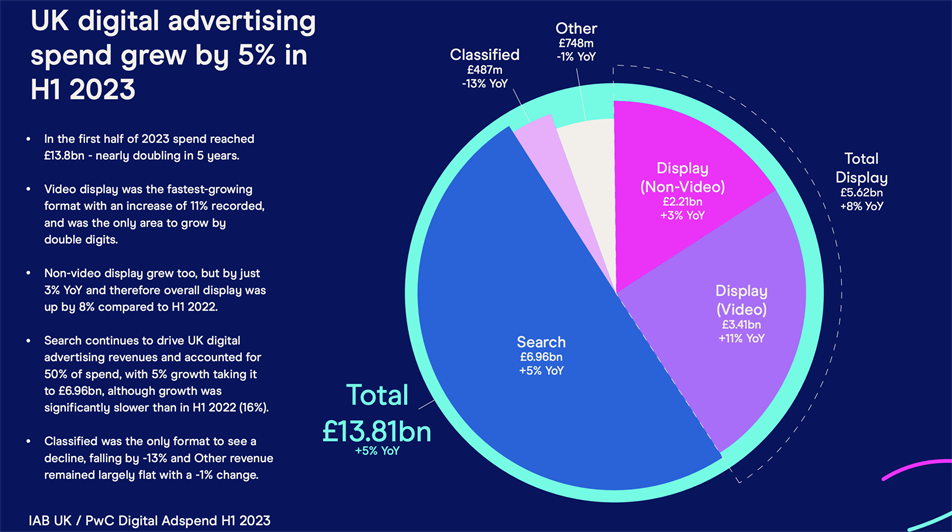 To continue enjoying this article, please sign in. You can register for free for limited further access.