Black Friday: sales expected to increase 7.5% with Amazon's foothold on the younger market loosening
Christmas present purchases are expected to dominate 54% of spend this Black Friday period despite consumers' faith in the efficacy of the shopping event floundering.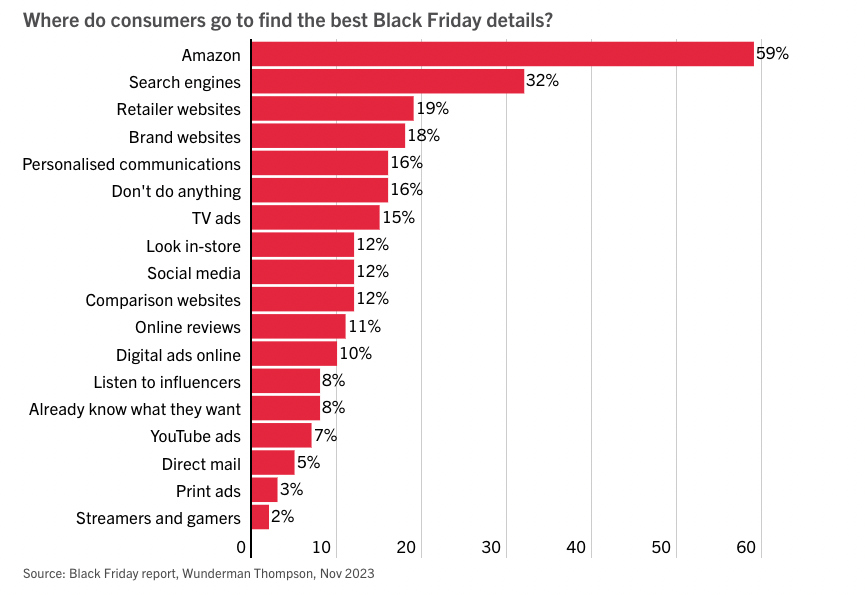 To continue enjoying this article, please sign in. You can register for free for limited further access.