---
In this special report, PMW conducted exclusive research and spoke to a panel of performance marketing experts from brands and agencies to get key planning tips for a Q4 like no other. This first entry into the Performance Marketing Playbook series puts the retail sector in the spotlight, with actionable insights for managers and practitioners alike.
---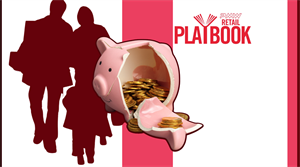 History tells us that recessions are bad news for retailers. So why are they spending even more on marketing than last year?
"Find a better mix. Even if you're trying to always measure performance, it's fine. It doesn't always have to be linear in the way that you do it."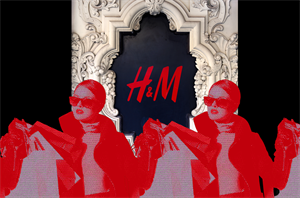 Adopting a value-based approach to performance marketing showed one fashion retail giant that search isn't just an effective revenue driver, but also a great way to connect with new customers.
The Performance Marketing PlayBook: retail brands
Our methodology
PMW commissioned LoopMe to survey 2,878 consumers in the UK, 2,462 consumers in the US, and 3,566 consumers in Singapore from 03-16 August 2022 to understand consumer sentiment with regards to retail spend this year. LoopMe's opt-in GDPR-compliant research was delivered to consumers via their mobile devices. All surveys were non-incentivised. Surveys appear as consumers engage with content across mobile web and apps, providing scalability and unique reach for data collection. PurchaseLoop Audiences leverages survey technology to identify your in-market audience. PurchaseLoop Audiences are created from proprietary segments using live, opt-in, marketplace responses and modelled to scale by our industry-leading artificial intelligence.
PMW also worked with MediaVision to compare search trends of UK adults of UK adults over a two year period. PMW used MediaVision's Digital Demand Tracker, a tool that scans search demand across brand and market terms and gives insights four times quicker than publicly available data. The dates compared where 28/08/2022- 28/08/2021 and 28/08/2021- 28/08/2022. MediaVision is an award-winning digital performance marketing agency. It uses unique and innovative technology to up its clients' online visibility and ecommerce performance. Its demand led approach is redefining SEO through data analysis and technical expertise which enables brands to get ahead of the pack. Its content and PR teams pen data-led stories to leverage the most relevant and impactful content opportunities. Clients include New Look, Abbott Lyon, Instant Offices, Moss Bros, BNP Paribas, BooHoo and Arbuthnot Latham.