---
Sponsored by
---
Recruitment, retention, pay, skills shortage, culture, development and working practices. In this ground-breaking report, PMW delved behind the scenes with global brands and agencies to uncover the true state of work in performance marketing both now, and in the future.
From the findings of our exclusive survey of performance marketers to the latest staffing strategies used by industry leaders, PMW's first annual review of the Performance Marketing Workforce is full of actionable insights, for managers and practitioners alike.
---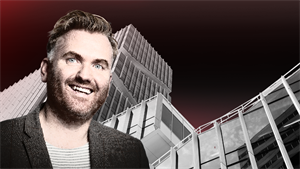 Performance marketing is ever evolving and its channels are often the unsung heroes of the digital world. A message from our sponsor…
WORKING IN PERFORMANCE MARKETING: OUR SURVEY UNPICKED
"If a company wants to be ready, they're going to need to lean into employee feedback and they're going to have to be very progressive with working practice"
PAY IN PERFORMANCE MARKETING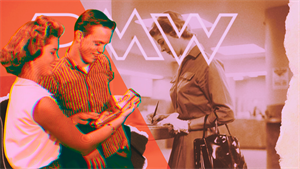 Pay is up there on both candidate and recruiter agendas. PMW reveals the experiences in the industry, alongside the average salaries you can expect across a variety of roles.
"There's always going to be someone out there who will give the extra five grand. So you do have to pull as many levers as possible outside of that, to try and get people to favour you over the other 20 agencies that are all recruiting for exactly the same position"
HIGH CULTURE: IN THE PERFORMANCE WORKPLACE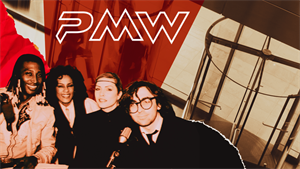 What 'good' or 'not so good' looks like when it comes to organisational culture, and what is shifting the dials and attitudes. We spoke to eight experts from across brands and agencies in the industry to see how they are adapting.
THE PERFORMANCE MARKETING CAREER
The Performance Marketing Workforce: our methodology
PMW surveyed 122 performance marketers online between April and June 2022.
Respondents were mainly based in the UK (73%) and the US (17%) and were from a range of performance marketing disciplines. Our respondents were senior executives and middle management (41%), interns and junior executives (24%) and senior managers and directors/heads/VPs (18%). More than eight in 10 (82%) were full-time, with two thirds of those employed by businesses and the rest contracting.
Alongside the survey we interviewed industry leaders from major global agencies and brands.
In addition, data insights were collected and analysed by Performance Marketing World using the Madgex Insights tool on Campaign Jobs and PR Week Jobs, covering more than 2,800* jobs advertised between 1 April 2020 and 31 March 2022.
More detailed YOY comparisons are drawn between 1 April 2020 - 31 March 2021 and 1 April 2021 - 31 March 2022.
Specialisms include: SEO; Influencer Marketing; Paid Social; Direct Marketing; E-Commerce; Paid; Partnerships & Affiliate; Performance Marketing; (added as a tag on Campaign Jobs in July 2021) PPC; Programmatic & Biddable; and Search Marketing.
*Some jobs advertised overlap multiple disciplines and may therefore inflate the number of jobs stated.